JCI (Junior Chamber International) erbjuder personlig utveckling och ledarskapsutbildning för unga mellan 18-40 år. Hos oss får du färdigheterna som tar dig till nästa nivå. Utöver det får det ett internationellt nätverk och chansen att driva projekt som skapar en positiv förändring.
Här är våra kommande aktiviteter.
Moving up the career ladder + valmöte
2016-09-27, 17:30-21:00
Plats: Hotel Garden, Baltzarsgatan 20, Malmö
Ansvarig:

Välkommen till septembers månadsmöte!! // Welcome to our monthly meeting in September!!
"Moving up the career ladder is both an inspiration and a driver for many employees in a larger company. A huge amount of books have been written on the subject with numerous advise on both the pitfalls and the musts when moving from team manager to manager of managers or to an executive level. Take the opportunity to meet and discuss with someone who has made the journey and most of the mistakes in real life and is happy to share his thoughts and experiences with the next generation of leaders."
This evening, we will meet Niklas Rosander, Head of Software Development at Sony Mobile Communications in Lund, who will talk about his experiences with leadership in different positions. Take this great opportunity to ask all the questions you may have about leadership and management.

The presentation will be in English unless we have only Swedish speaking participants.
Please register to the event here: https://jcimalmo.enkelanmalan.se/
JCI Stockholm: Nationalkongress 2016
2016-10-14 - 2016-10-16
Plats: Östersjön
Ansvarig:

JCI Swedens nationalkongress 2016 organiseras av JCI Stockholm och äger rum på Östersjön, närmare bestämt en kryssning mellan Stockholm och Helsingfors, på Viking Lines färja m/s Mariella.
Anmälan är nu öppen på webbplatsen.
JCI + Aiesec joint event: Simply the best
2016-10-20, 18:30-21:00
Plats: Tretton37, Klostergatan 2, Lund
Ansvarig:

Äntligen dags för oktobers månadsmöte som kommer att bjuda på något extra speciellt!
Vi besöker Tretton37, företaget som utsetts till Sveriges bästa arbetsgivare och får träffa deras VD, Frank Hennekens som berättar om hur det kommer sig att just Tretton37 är bäst i Sverige. Observera att antalet platser till detta månadsmöte kommer att vara begränsat - först till kvarn! This event is arranged by JCI Malmö in cooperation with AIESEC Lund and will be in English. About Tretton37 When two experienced consultants founded tretton37 in 2010 in Lund, they did it to challenge the industry standards. Tired of being called a resource, they decided to create a knowledge based company where they would love to work at themselves. They envisioned an admired company, which would show genuine care for its people, community and clients through sharing knowledge. Throughout the sharing process, all these stakeholders would receive a value - something that is extremely important for every single one of them and helps them develop and grow. This is how tretton37 works really hard to earn your admiration.

Today, Tretton37 is a home to the 105 best and the brightest people who are passionately sharing their knowledge and helping clients achieve their most ambitious goals.
Website: https://www.tretton37.com/
Please register here: https://jcimalmo.enkelanmalan.se/
Gåsablot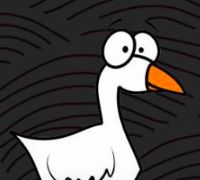 2016-11-11 - 2016-11-13, 18:00
Plats: Hotel Garden, Baltzarsgatan 20, Malmö
Ansvarig:

Join us for a weekend filled with trainings, networking and traditions in the heart of Malmö!
Mårtens Afton is a tradition celebrated in November, often with a Gåsablot. In the past, this event was celebrated all over Sweden. Today it´s more of a Skåne (south part of Sweden)-tradition and we love to invite jaycees from all over the world to join us celebrate this!
At a traditional Gåsablot, black goose giblet soup is served as a appetizer, goosedinner with potatoes, gravy as the main course together with red cabbage and prunes and applepie for dessert. Delicious!
This year's theme:
COLLABORATION ACROSS BORDERS
Friday evening: Get together and meet new friends
A relaxed evening filled with traditional Swedish "fredagsmys". Start approx. 6.30 pm - more info to come.
Saturday morning: Get inspired to act!
This year, we combine the theme for the Gåsablot weekend - "collaboration across borders" - with this year's JCI theme - "just act". Malmö and the Öresund region provide many good examples of collaboration across borders (may it be national, cultural, or socioeconomic ones). Before lunch, we let ourselves get inspired by some amazing people who have created great initiatives to build bridges across different types of borders. After refuelling our bodies it's time to play our way to creative solutions, and in true JCI spirit, we will not let you out of the room until we also have discussed the actions necessary to reach our goals!
9:15 – 9:50: Welcome and introduction
9:50– 10:50: Collaboration across cultural and socioeconomic borders in a local context. Ebba Åkerman, founder of Invitationsdepartementet. Gerhard Fahlqvist, founder of Malmö Aid [TBC]
10.50-11:00: Short coffee break
11:00-11:30: Panel discussion
11.30-12.30: Collaboration across cultural borders in a business context. Sanila Rana, founder of Multicultural Business Women
12:30 – 13:30: Lunch and networking

13:30 – 15:30: LEGO Serious Play workshop – Building bridges
15:30 – 15:50: Coffee, cake and networking
15:50 - 16:50: Creative workshop: Collaboration across borders in a JCI context
16:50 - 17:00: Concluding words

Saturday evening: Enjoy the traditional goose dinner!
At a traditional Gåsablot, black goose giblet soup is served as a appetizer, goose with potatoes and gravy as the main course together with red cabbage and prunes, and applepie for dessert. This menue is only served this time of the year and is something that many restaurants in Skåne is particularly proud of. And rightly so!

Since we this year also celebrate the 50th anniversary of the JCI Malmö Gåsablot, this will be an extra festive evening with many nice surprises.
Please register for this amazing event here: https://jcimalmo.enkelanmalan.se/5/
Looking forward to see you there!
Månadsmöte november - Styrelsearbete
2016-11-17, 18:30-21:00
Plats: Hotel Garden, Baltzarsgatan 20, Malmö
Ansvarig:

Under novembers månadsmöte gästas vi av Anders Forkman, advokat och partner hos advokatfirman Vinge som ger oss en crash course i hur det är att sitta i olika bolagsstyrelser.
Anmäl er till denna lärorika kvällen här: https://jcimalmo.enkelanmalan.se/
Varmt Välkomna!
Toggle the Widgetbar